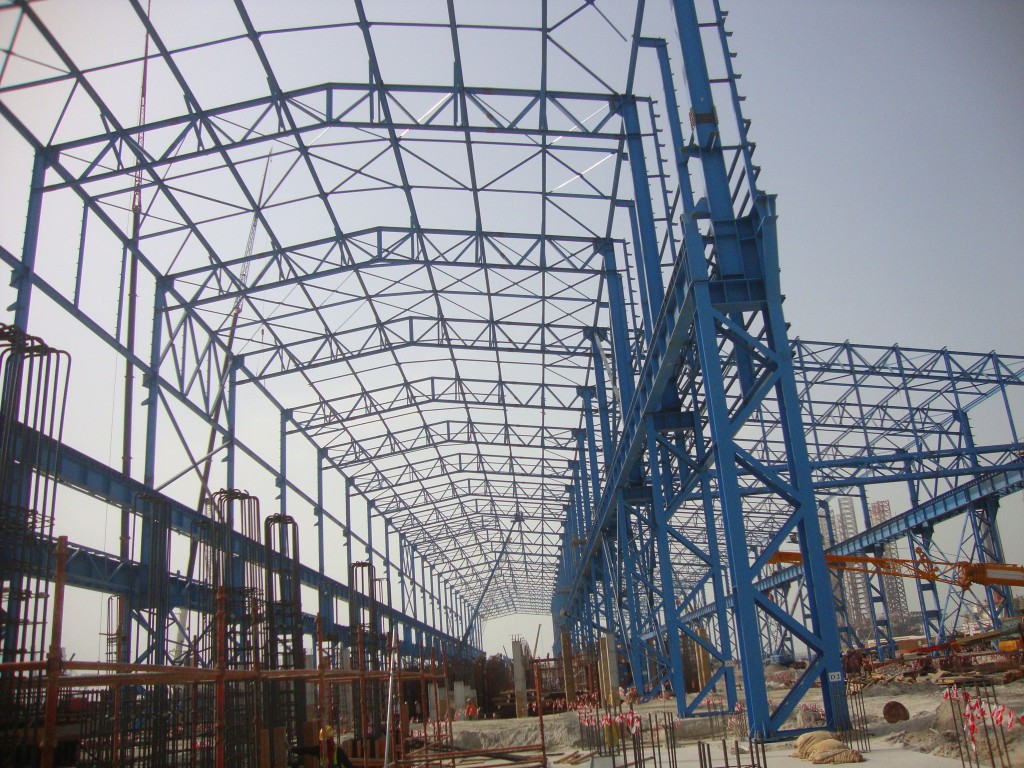 PEB & Heavy Fabrication
we can provide the steel of structure components that are assembled and built to form a complete steel frame – fabricated in one of the most advanced and precise production facilities in India. We commit ourselves to the strict implementation of systems designed to meet the highest quality standards, being structural steel as one of our main strengths where we integrate quality, design, safety and detailing.
PEB
Pre Engineered Buildings (PEB) are the buildings which are engineered at a factory and assembled at site. Usually PEBs are steel structures. Built-up sections are fabricated at the factory to exact size, transported to site and assembled at site with bolted connections. The adoptability of PEB in the place of Conventional Steel Building design concept resulted in many advantages, including economy & easier fabrication. These type of building structure can be finished internally to serve any functions that is actually help in low rise building design. Examples of Pre-Engineered Buildings are warehouses, Canopies, Factories, Bridges etc. The components are engineered beforehand and standardized. Use of these standard components reduces the engineering, production and erection time. Use of customized software for design & drafting increases the speed of the projects. The production line is highly sophisticated having Auto welders, multi-cutting torches, shear cutting machines etc., which greatly reduce the time of fabrication of built-up components. Roll forming machines for producing Z & C members and sheeting, having standard dimension, increases the production capacity of secondary members, use of standard accessories greatly increases the speed of production & erection. Buildings are typically delivered in just a few weeks after approval of drawings. Foundation and Anchor Bolts are cast in parallel with manufacture of the building. Site assembly is fast, as all building components are delivered finished, ready for site bolting. Our study shows that in India the use of PEB will reduce total construction time on a project by at least 50% .This will allow faster occupancy and earlier realization of revenue.